This year we had 17 entries in 5 categories for our Project of the Year honors.  After some outstanding presentations by each company and much deliberation we have chosen a winner in each category.  A big congratulations goes out to each winner: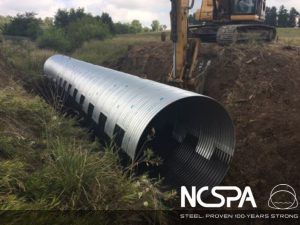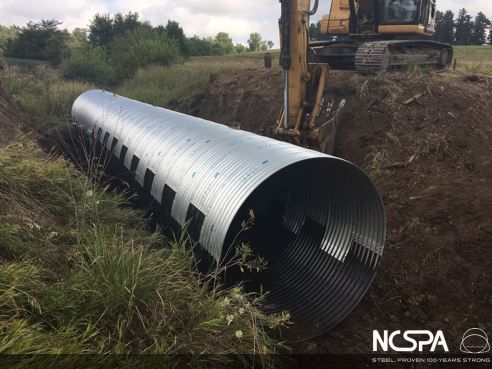 CSP & Pipe Arch Project of the Year:
Guthrie Co IA Bridge Replacement
Location: Guthrie County, IA
By: Metal Culverts, Inc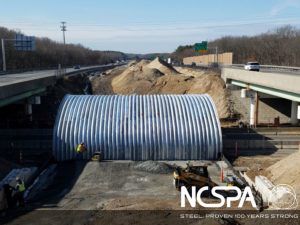 DOT Project of the Year:
I-95 Temporary Bridge Over North Ave
Location: Attleboro, MA
By: Big R Bridge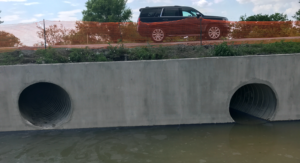 Rehabilitation Project of the Year:
Layden's Ridge Drive Reline in Talty City
Location: Talty, TX
By: Contech Engineered Solutions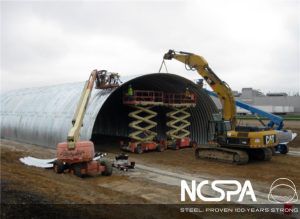 Structural Plate Project of the Year:
American Center for Mobility Test Track
Location: Ypsilanti, MI
By: Contech Engineered Solutions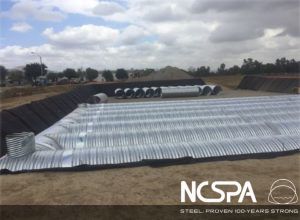 Retention/Detention Project of the Year:
French Valley Self Storage
Location: Murrieta, CA
By: Pacific Corrugated Pipe Company
Stay tuned for full write ups on each project as we shine the spotlight on them in our weekly Project Spotlights.
Please follow and like us:
For more information on this and the many other benefits of Corrugated Steel Pipe, contact us by calling (972) 850-1907 or visiting NCSPA.org.