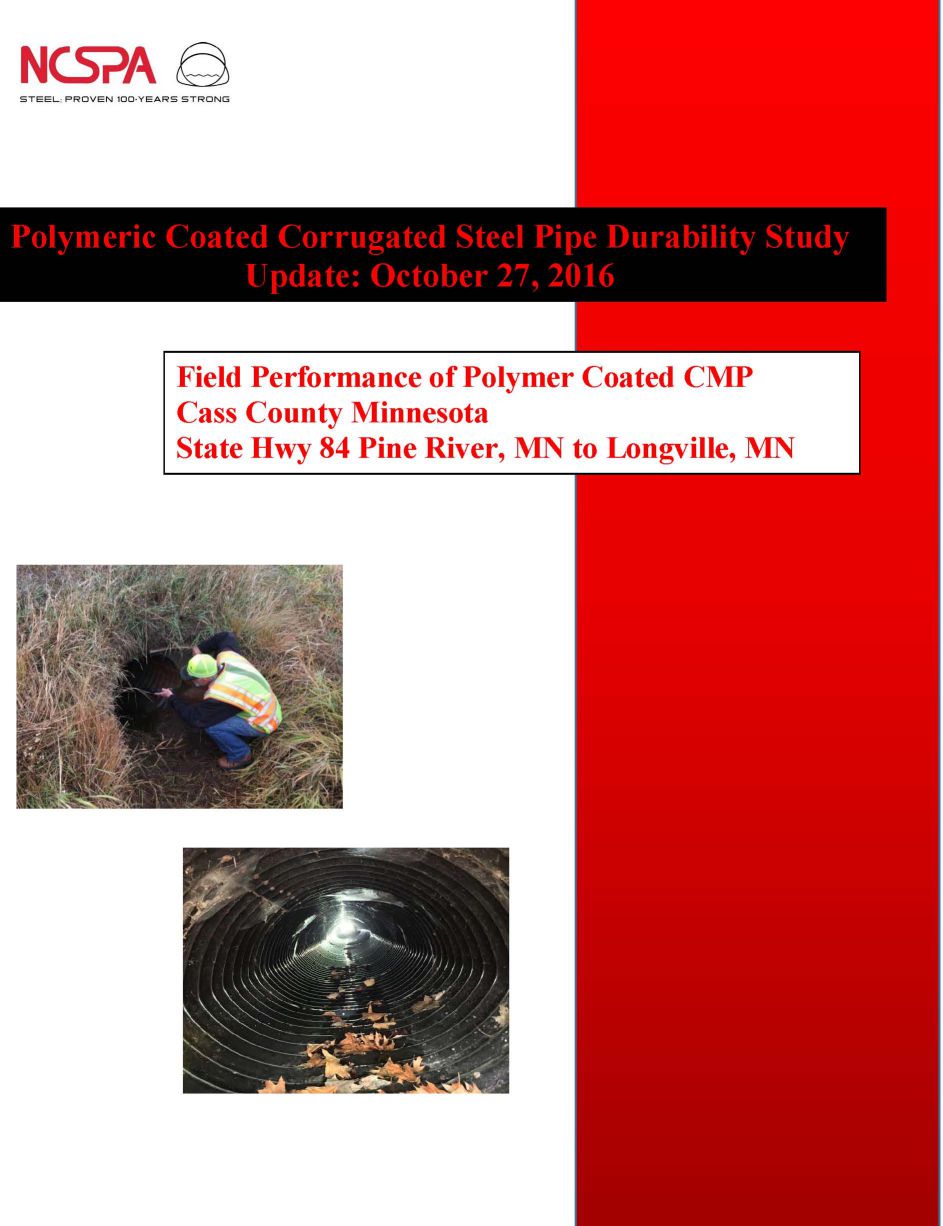 Several polymeric coated corrugated steel pipes were installed under highway 84 as an alternate to asbestos bonded and asphalt coated corrugated steel pipe in the late 1970s. The cross drains were fabricated of riveted corrugated steel pipe arch with a polymeric coating. Galvanized end sections were also used on the ends of the culverts. The galvanized end sections will provide a good comparison of the durability of polymeric coating versus plain galvanized coatings at the same culvert location.
A culvert schedule created in 1977 provided by the Minnesota DOT was used to help locate the culverts.  On October 27, 2016 a field observation was conducted with industry and Minnesota DOT personnel. The observations started on the south end of Highway 84 in Pine River, MN and traveled north. A total of 13 polymeric coated culverts were located and observed. Various pipe arch dimensions, nominal 42" X 29" pipe arch to nominal 28" X 20" pipe arch culverts were observed. The locations of the culverts did not always match up with the original culvert schedule. All the pipes were fabricated using the riveted method.
To read the full study click here.